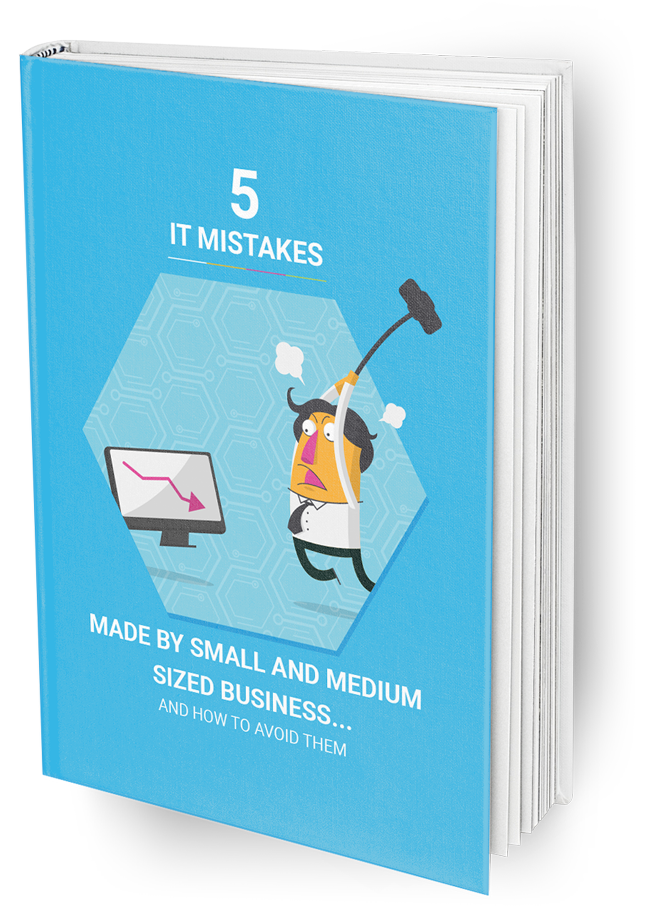 Over the years providing small business IT support we have found a few common mistakes that we come across more than others. Sure we get the odd curly problem or unusual condition but we also see some fairly regular issues that we thought we could share.
Simple tasks
Some of these in the e-Book are common sense but don't be lulled into that false sense of security. Even the most simple of tasks can be so simple that people perform them without thinking. That's where we see the mistakes occurring.
For example, take a simple back-up. You plug in a USB, wait for it to appear as an external device on your PC, MAC or server then assign a source and destination from your back-up program – easy.
We have found several condition including, the destination to be incorrect, the USB drive not big enough, the schedule set incorrectly, the USB ejected prior to the next back-up, faulty drives, other scheduled backups to the same drive and more.
Download our e-Book and take care when performing these common tasks. Computers will only execute tasks exactly as you tell them. Any mistakes and they are unforgiving.
Two heads
Even if you want us to review your system as part of our 'Tech Check' it's always good to have a second set of eyes methodically going over your existing work. Put your mind at ease and allow us to make recommendations of an alternative way of achieving results.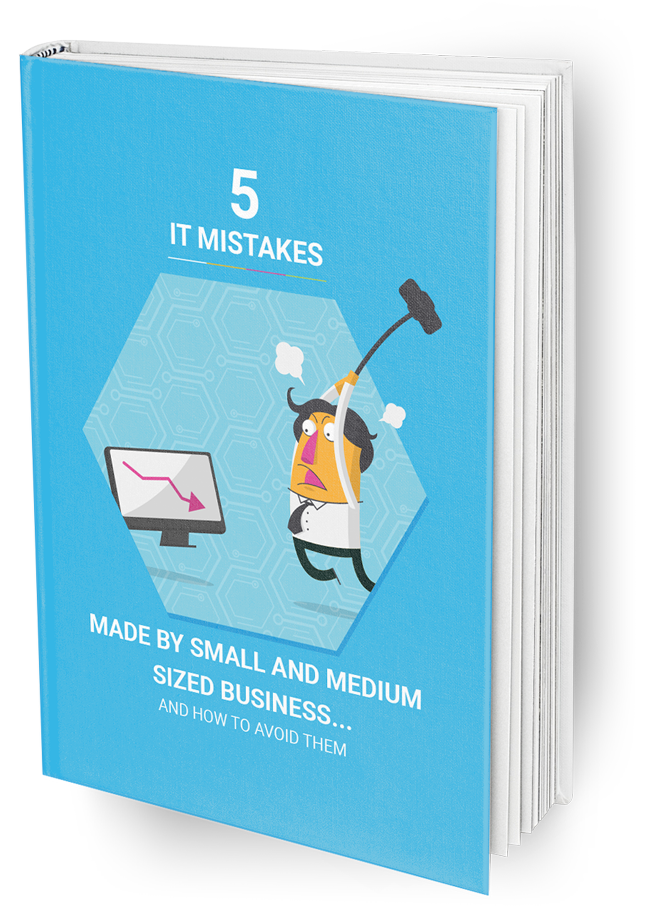 [wysija_form id="4″]
Read a sample chapter below for a sneak peak at some of the 5 mistakes made by small business IT.