While we prefer onsite visits in the early days of a relationship, quite often small jobs can be done over the internet using remote IT support. This is a very secure way of connecting one of our desktops to your desktop, and can be done with no changes in your network or firewall.
How does remote IT support work?
Connecting to you from another location across the internet enables us to respond to call outs very quickly. Depending on your support level this can be as quick as within the hour.
Using Teamviewer  remote IT support, we can establish a secure connection to you directly to your home or office machine to diagnose issues immediately. This saves any commute or travel time which in Sydney is often quite lengthy.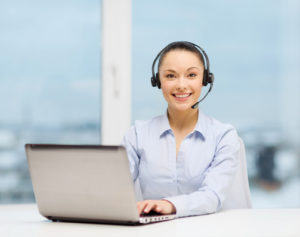 We cannot connect without you first talking to us and advising us of a single use code. Once connected we see your computer screen exactly as you do. You allow us to control the mouse and keyboard, and you watch us do our thing.
This puts customers at ease being able to see us fix the issues on screen, and allows us to talk through each change and teach you each step of the way. Once you disconnect us, that's it. We can't reconnect without stepping through the procedure again.
Simply call 1300 01 96 96 for Sydney based remote IT support services, or contact us.