Love it or not Windows 10 is here to stay. There's a mixed bag of feedback on the latest OS from Microsoft, much coming from people who haven't tried it yet but heard from a friend. If you are still on Windows 7 or even worse something earlier, here's our view.
?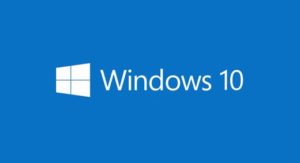 XP was good, Vista not so great, Windows 7 smashed it, while it's successors 8 and 8.1 tried to be everything to everyone and failed. So where does that leave W10?. Depending on whether you got there by an upgrade or new PC, your story may be very different.
We have seen a few instances of the upgrade completing but leaving a few problem areas for the user. After being incessantly nagged into the upgrade and finally giving in, there's an expectation that it better be good, so any issues appear to be exasperated. A complete reinstall after the upgrade seems to fix many of these issues while a new PC seems quite smooth right out of the box.
One issue that first came to light was the OS snooping on your content and loss of privacy. First, who's got a gmail / Apple account? Do you really think you have any privacy left? Microsoft is simply late to the game of content harvesting, and seen as they own your desktop OS it seems the next logical step to leverage the privacy door open.
The loss of the familiar desktop also threw some people in Windows 8 so now it's back and you need never see the tiles again if you don't have a touch screen. So you are basically left with a Windows 7 feel with some security upgrades and new features under the hood. What's not to like? As long as everything is working as it should, W10 is a decent upgrade and free too. Admittedly, we have been called out to a few cries for help post upgrade but very few OS issues from a fresh install. Search rather than drilling down through menus is a quick way of finding things. We have had problems with this and Cortana. If you want to turn Cortana off you can still use the Classic Shell add-on to achieve the same functionality and take you back to the familiar Start button of previous Windows versions, obtained here.
If you are still not convinced by Windows 10 and are just getting annoyed at the popup reminding you to upgrade, you can hide it, remove it and even prevent it from coming back with this nifty utility found here in the downloads section.